We are thrilled to announce that the EQUASHIELD® Syringe Unit has received additional FDA clearance for full volume use1. This achievement marks a significant milestone for our company, as we celebrate our fifth consecutive year of being the most used CSTD in the USA. We firmly believe that our innovative product design will revolutionize the way hazardous drugs are handled, offering unparalleled safety and efficiency.
Compared to Other Syringes on the Market
Many institutions adhere to guidelines that limit the fill volume of standard syringes to three-quarters when handling hazardous drugs (OSHA, ASHP) to prevent loss of the plunger2,3. Our EQUASHIELD® Syringe Unit, however, eliminates this risk, preventing vapor escape and plunger contamination. The design allows you to use the most accurate syringe size possible for compounding and administration4.
Introducing the Unique EQUASHIELD® Syringe Unit
EQUASHIELD® Syringe Unit, a barrier type CSTD, stands out from its competitors with its one-of-a-kind closed-back design and bonded connector. This innovative design effectively eliminates more routes of hazardous drug exposure than alternate systems, preventing vapor escape and plunger contamination. The encapsulated plunger of the EQUASHIELD® Syringe Unit cannot be detached from the barrel, ensuring the safe usage of the entire Syringe Unit volume.
Benefits of Full-Volume Use
Full-volume use of the EQUASHIELD® Syringe Unit has multiple benefits:
Cost reduction: Utilize fewer syringes for compounding and administering a dose, thanks to the full volume utilization of each syringe. In combination with the full volume use and largest EQUASHIELD® syringes being 35mL and 60mL, contribute to major cost savings compared to regular off the shelf syringes.
Reduced strain: Experience less strain due to minimized repetitive motion.
Save time: Compound and prepare doses more efficiently with fewer syringes, leading to significant time savings.
Waste reduction: Decrease waste in both compounding and administering doses with optimized syringe usage.
Consider the following example to illustrate the potential cost savings:
EQUASHIELD significantly reduces syringe usage, streamlining the process with just 1 Syringe Unit. In contrast to other CSTD's that often require 2 syringes + 2 or more injectors/connectors for the most common drug. This streamlining ensures efficiency and cost-effectiveness in your drug handling practices.
A Safer and More Efficient Solution
The EQUASHIELD® Syringe Unit was created with your safety at the forefront of our minds. We understand the potential risks involved with handling hazardous drugs, and we believe that our unique design offers a safer solution. The FDA clearance is a testament to the commitment we have in ensuring our products are safe and reliable.
In addition to safety, the EQUASHIELD® Syringe Unit offers efficiency. By allowing full-volume use, we help streamline your processes, reducing waste and maximizing your resources. This results in a cost-effective solution for your medication compounding and administrating needs.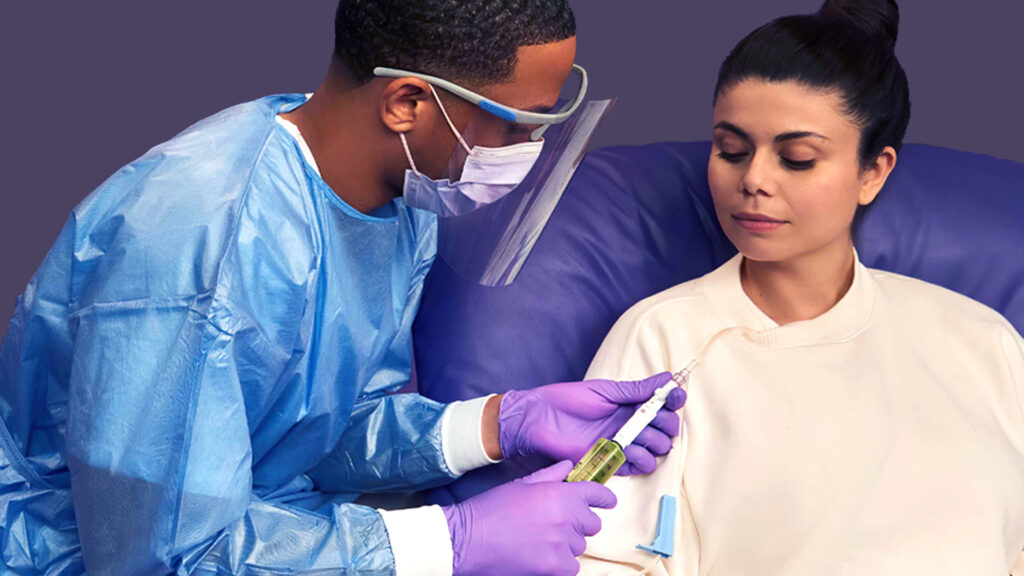 Embrace Safety and Efficiency with the EQUASHIELD® Syringe Unit
For over a decade, through our innovative design and commitment to safety, we have created a product that stands out in the industry. The EQUASHIELD® Syringe Unit is more than just a syringe; it's a safe, efficient, and cost-effective solution for handling hazardous drugs. As we mark this FDA clearance, we look forward to continuing to provide you with the highest quality products that meet your needs.